Property floorplan services in Birmingham
Property floorplan services in Birmingham
Detailed, well-designed floorplans are becoming increasingly popular and indeed essential, with a Rightmove survey finding that 1 in 5 prospective tenants would simply ignore a listing that didn't include a floorplan.
The dedicated team at Skribes is able to provide landlords, letting agents, estate agents, developers, relocation agents and other property professionals with detailed floorplans in a choice of formats. This can be done in as little as 24 hours in order to increase any residential property's saleability and increase the chance of a residential property being let out more quickly to prospective tenants.
What's involved in the Skribes property floorplan service?
A clerk will visit the property to measure the rooms accurately in order to work out its total area, then draw up the floorplan including all doors, windows, sinks, baths, toilets, shower enclosures and built-in appliances. The time it takes to do this will depend on the size of the property, but on average the visit will last between 1-2 hours.
The finished floorplan will be sent to you via email in the form of a JPEG file within 24-48 hours, complete with your company logo.
Many landlords find it useful to arrange the floorplan at the same time as they get their Energy Performance Certificate (EPC) assessment carried out. However, property floorplan visits can be conducted at any point required.
Property floorplans available from Skribes
Here at Skribes we have a choice of floorplans available:
Black and white property floorplan
A good-value basic option to clearly show a property's layout.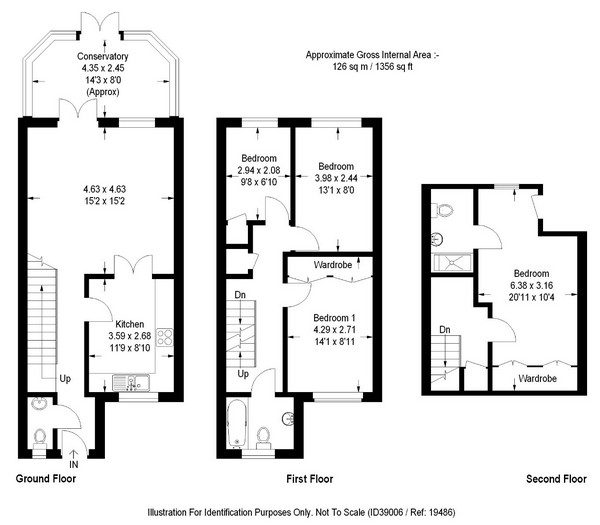 Colour floorplan:
The use of colour makes it easy to see different room types at a glance. This property floorplan option is more visually appealing to prospective buyers and tenants and is more likely to attract interest from prospective buyers and tenants.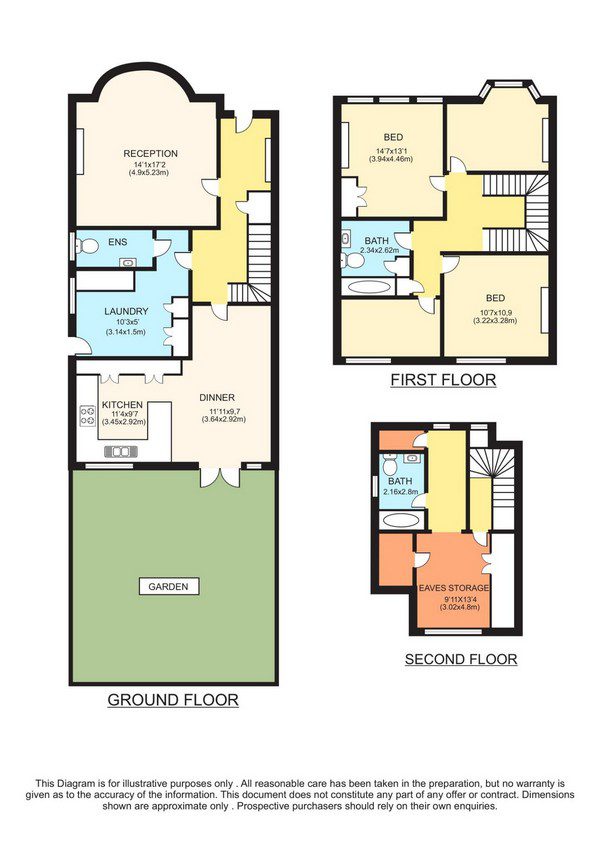 Bespoke property floorplan
A property floorplan individually designed to clearly demonstrate a property's attributes.

3D property floorplan
Advanced 3D design brings a property to life for the ultimate visual representation. This is by far the best way of attracting interest from prospective buyers and tenants and will greatly increase the chances of prospective buyers and tenants getting in contact to view your property listing as they can clearly see in advance what to expect from the property. This also helps prevent wasted time in viewings when prospective buyers and tenants may have been unclear about the layout prior to viewing.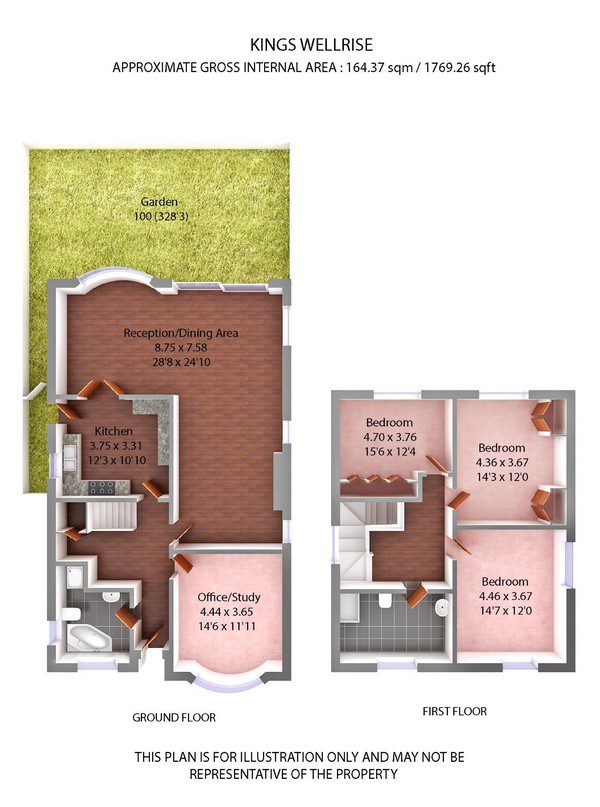 What are the benefits of the property floorplan service?
Including property floorplans in listings is a must for professionals who are keen to let their properties quickly and stand out from the competition who haven't made the smart decision to provide this useful professional service.
From the prospective buyer or tenant's perspective, a property floorplan offers a better idea of whether the property is likely to be suitable before viewing than photographs and a description alone can. This greatly reduces time spent on viewings with prospective buyers and tenants who are less likely to take the property after the viewing has been conducted. Reasons for this include:
Clearly showing features such as extensions, storage space, windows and open plan rooms as well as measurements minimises the chances of wasted viewings.
Floorplans demonstrate the true space and potential of every home, including ones that currently look smaller due to clutter and untidiness.
Providing floorplans helps prospective tenants remember the property clearly after the viewing, particularly if they have viewed multiple properties or have not spent a long time viewing the property.
Floorplans give an instant and easy visual representation of the flow of a residential property's
Future tenants can use the floorplan to plan how their furniture and belongings will work in the space.
In short, property floorplans make the viewing process more efficient, ultimately speeding up the timing of letting a property.
Professional property floorplan service in Birmingham
To find out more about Skribes property floorplan service please call 07891 551 905 or 07572 966 078 or email info@skribes.co.uk.