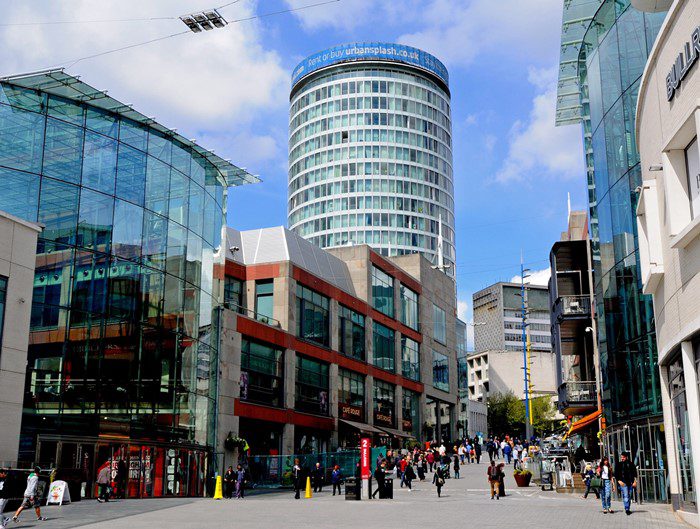 The Rotunda, Birmingham
The Rotunda is a striking, cylindrical high rise building in Birmingham city centre, just three minutes away from the Bullring Shopping Centre. The Grade II listed building was refurbished between 2004 and 2008 to reveal residential accommodation which was much-desired in Birmingham's central location. The redevelopment of the building on New Street transformed a former 1960s office building into a total of 234 sought-after apartments, a few of which Skribes provide inventory services for. 
The apartments offer unparalleled views of Birmingham and as you can see in the picture, The Bullring and Grand Central are right on the doorstep, too! An influx of the value of properties in the development in recent years has led to more property owners in The Rotunda becoming landlords and renting their apartments out. 
Luxury apartment inventory services
The Rotunda houses luxury residential apartments including six penthouses. Several floors at The Rotunda are fully-serviced by us with check-in, interim and check-out reports all part of the service. These include reports on the higher value properties as well as the smaller one bedroom apartments. 
Skribes Inventory Specialists are Birmingham's leading independent inventory and property services specialists. If you are looking for an inventory clerk to report on your Birmingham property, get in touch to receive a service-based quote.